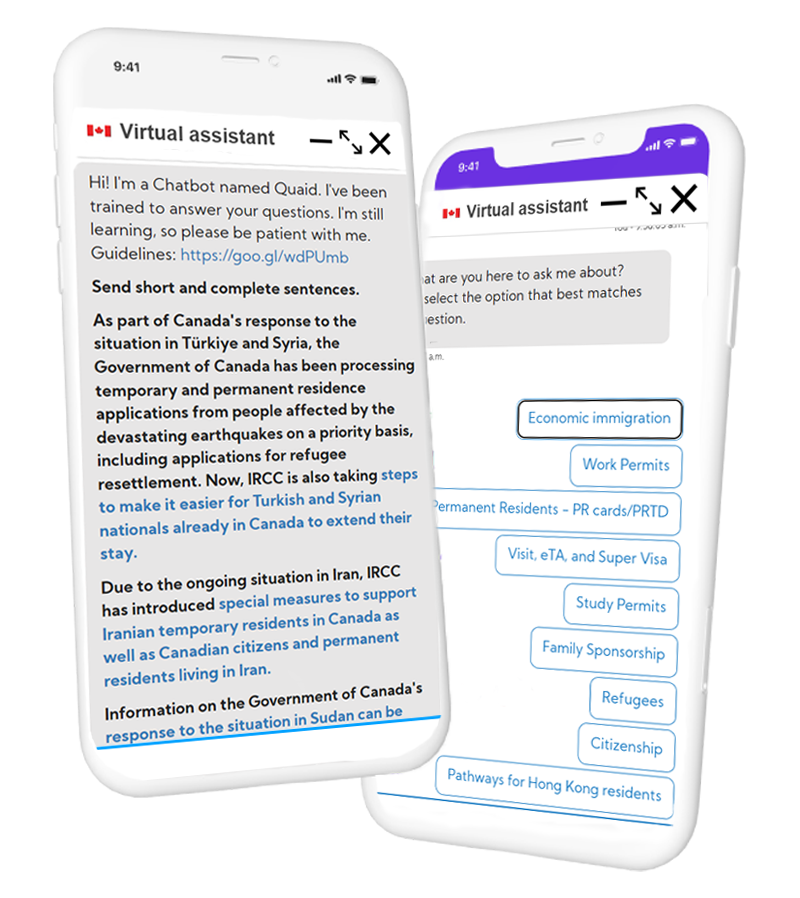 Case Study
Immigration, Refugees and Citizenship Canada
Streamlining the support provided for newcomers to Canada through web and Facebook channels
About Us
Since 2011, Korah has provided Canadian businesses, such as Bell and Immigrations, Refugees and Citizenship Canada , with professional IT services. In 2017, we developed ccRobot.ai, a digital concierge powered by Artificial Intelligence, Machine Learning, and Smart Learning, to automate simple and repetitive workflow processes.
With ccRobot.ai, our goal is to help clients achieve operational efficiency, unleash workforce productivity, and rapidly enhance customer experiences without compromising budgets.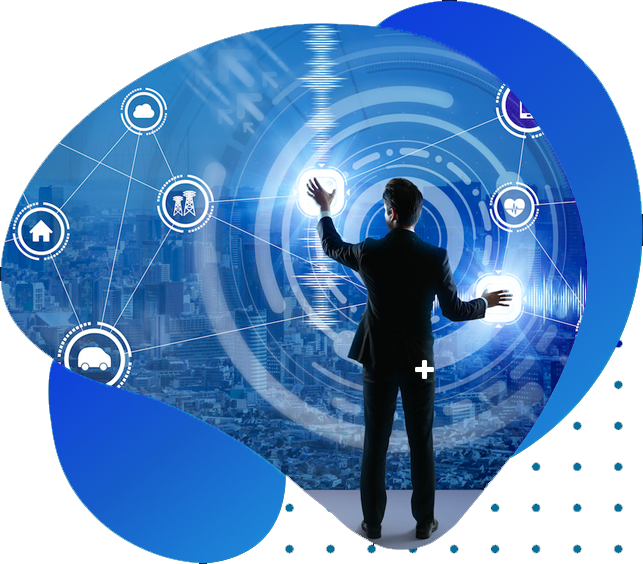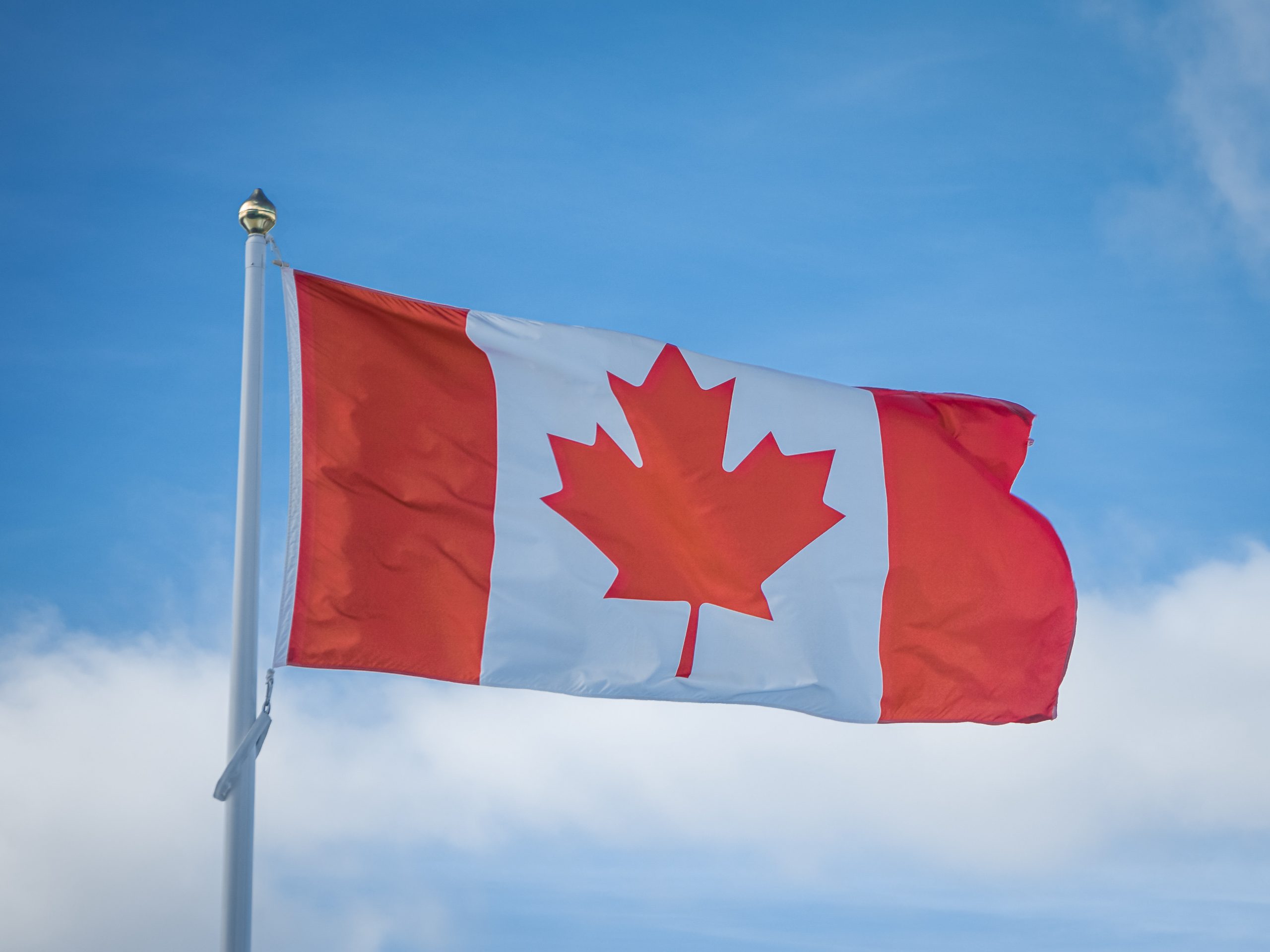 Scope
Immigration, Refugees and Citizenship Canada (IRCC), facilitates the arrival of immigrants, protects refugees, and offers programs to support newcomers who settle into Canada.
According to Statista, Canada holds one of the highest immigration rates per population of any country in the world. As a result, the annual number of immigrants is approximately 300,000 people. Additionally, over 64,000 people claimed refugee status in 2019. By these numbers, one can only imagine the amount of queries
the IRCC handles daily to support all potential and existing newcomers.
Thus, automated live chat support is crucial to individuals as they relocate and adjust to Canada.
Let's Connect
Automate your Business Processes Today with

ccRobot.ai!
Complexity
With endorsement from Service Canada, the IRCC was confident in implementing ccRobot.ai to streamline the support provided for newcomers to Canada. 
The project was initiated to launch a digital concierge on the IRCC Facebook page and the International Experience
Canada (IEC) Facebook page. Both pages are offered in the two official languages of Canada; resulting in 4 ccRobot.ai instances being deployed. These digital concierges will be used to instantaneously answer simple
and repetitive questions, guide users through certain registration steps, and redirect users to the correct resources required. 
In addition to supporting users with its pre-existing knowledgebase, the IRCC digital concierges will be integrated with Google's Custom Search Engine (CSE) to search through all IRCC webpages when identifying answers to questions with insufficient knowledge. This is to prevent users from having to manually search through all webpages to find answers they are looking for. 
During special cases where users require higher-level assistance, the conversation will be escalated to a live agent. In the event that a live agent is unavailable, a ticket will be generated for the user and an agent will address the query within a reasonable timeframe. This
ticket is enabled through the integration to the IRCC's back-office systems. 
After the successful launch of ccRobot.ai to the IRCC
Facebook pages, the platform will also be deployed onto
the IRCC website. As a result, users can choose which platform they prefer to interact with.
Results & Outcome
By providing the IRCC deployment team with adequate training, the team was able to launch all 4 ccRobot.ai instances within 3 weeks! Furthermore, the IRCC noted that close to 80% of inquiries were automatically answered within 4 months. More specifically, over 1.5
million inquiries have been answered by ccRobot.ai.
In this project, ccRobot.ai demonstrated its superior integration capabilities by connecting to social media channels and back-office systems to provide enhanced user experiences.
✔️ Launched 4 bots in 3 weeks.
✔️ Achieved close to 80% automation.
✔️ Answered 1,615,731 inquires automatically.
Closing Remarks
The IRCC project is used as a model example for all prospective clients. After viewing the capabilities of all four instances, clients have continued to provide positive feedback.