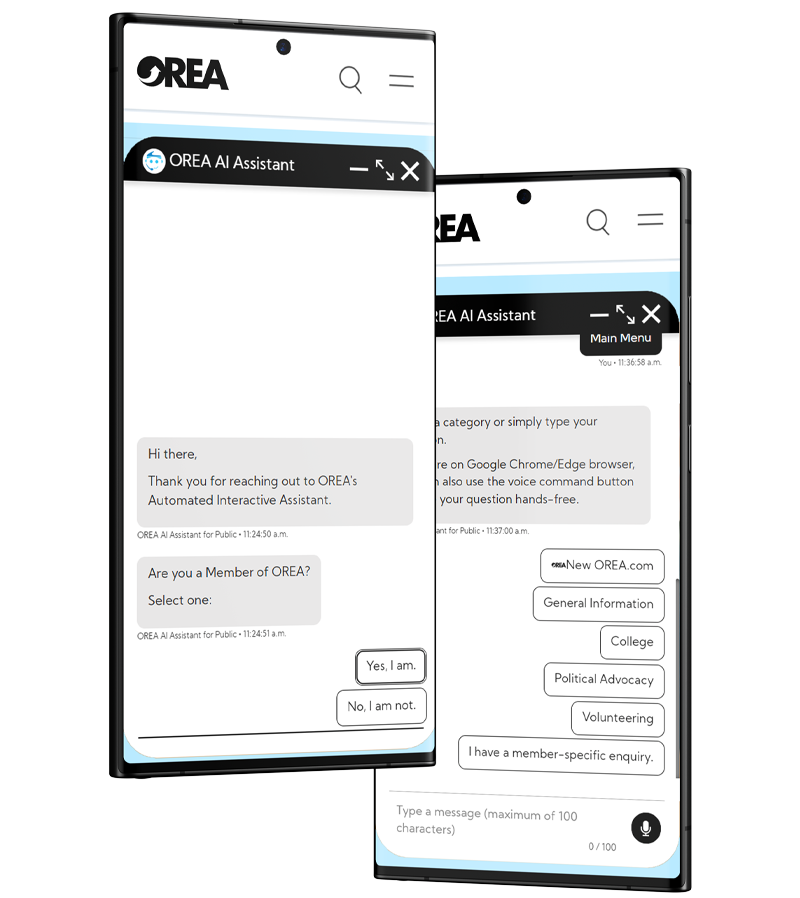 Case Study
Ontario Real Estate Association
Instantly search through hundreds of documents with a 24/7/365 digital concierge.
About Us
Since 2011, Korah has provided Canadian businesses, such as Bell and Immigrations, Refugees and Citizenship Canada , with professional IT services. In 2017, we developed ccRobot.ai, a digital concierge powered by Artificial Intelligence, Machine Learning, and Smart Learning, to automate simple and repetitive workflow processes.
With ccRobot.ai, our goal is to help clients achieve operational efficiency, unleash workforce productivity, and rapidly enhance customer experiences without compromising budgets.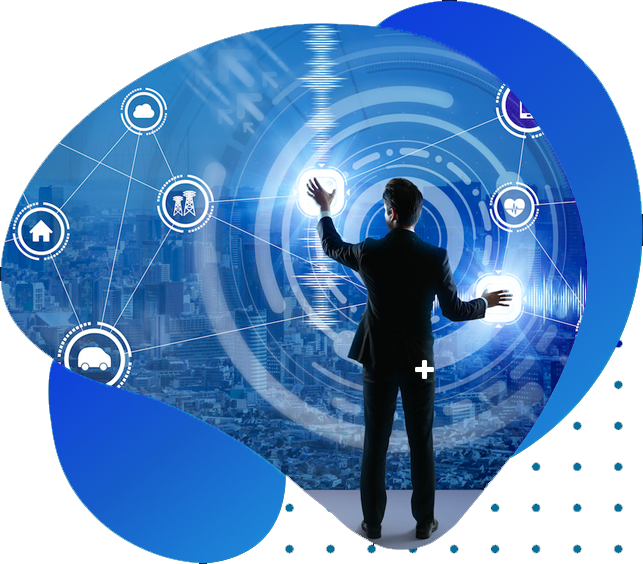 Scope
The Ontario Real Estate Association (OREA) is a free-of-charge membership organization that supports over 79,000 REALTORS® and 38 real estate boards as they help home buyers build stronger communities.
Traditionally, these REALTORS® must search through over 100 forms to identify the correct one needed to deliver services to home buyers. As such, they are searching for a solution to effectively and efficiently address this task.
Due to automation being outside their expertise, a contractor was hired to analyze, demo, and narrow down the various solutions on the market.
Let's Connect
Automate your Business Processes Today with

ccRobot.ai!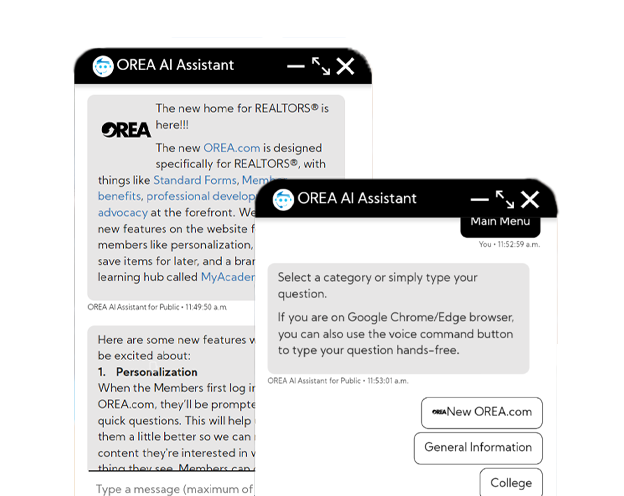 Complexity & Results
Being a real estate agent requires the knowledge to understand and identify which forms need to be filled out by which party. As a result, there are several forms of minor differences to address various situations. Manually sorting through these forms proves to be a tedious, laborious, and time-consuming task. By automating this search, real estate agents can get back to focusing on what matters most; supporting home owners throughout the home-buying journey.
To begin the automation of this task, an outside contractor was hired to compare multiple workflow process automation tools and recommend the best solution for OREA. A couple of competitors analyze include IBM Watson and Wysdom AI.
After the contractor's through analysis, ccRobot.ai was selected as the superior solution to be implemented.
Closing Remarks
Impressed with ccRobot.ai's capabilities, OREA showcased the platform at their bi-annual Emerge Conference. The Emerge Conference is a one-day professional development event designed to help real estate agents excel at their business.