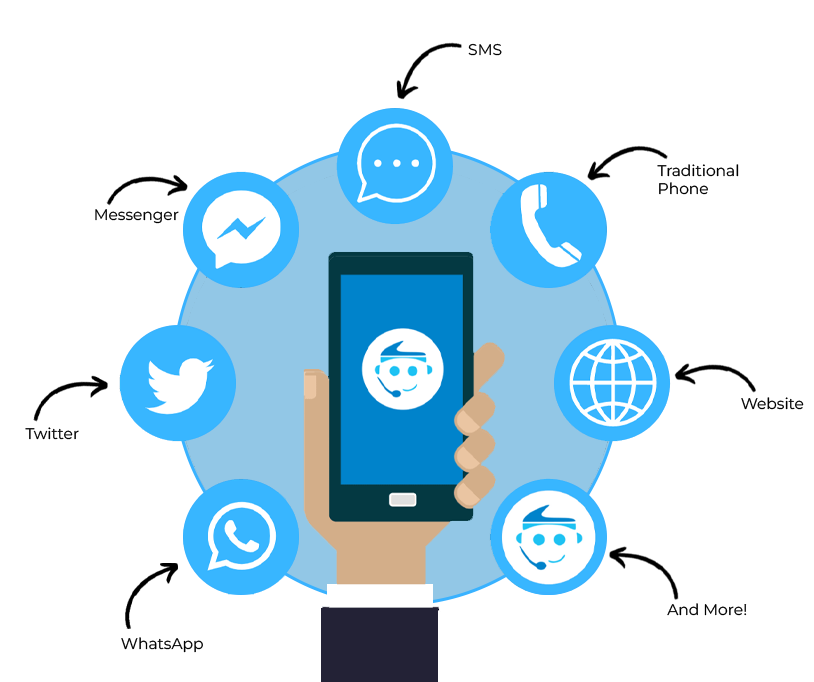 Multiple Messaging Channels
Empowering Omni-Channel Customer Experiences
Engage your customers seamlessly across their preferred messaging channels. With ccRobot.ai, create a unified customer journey whether your customers are connecting via social media, mobile, web, or traditional telephone.
Unifying Communication Channels
Synchronize customer interactions across platforms such as web pages, social media, SMS, and traditional telephone.
Consistent Brand Experience
Deliver a seamless, consistent experience regardless of the channel your customers choose to engage with you.
Our Features
Messaging Channels
WhatsApp
Serve customers through WhatsApp for swift and efficient responses.
Messenger
Engage with customers directly on the Messenger app.
Twitter
Provide immediate support to tech-savvy customers on Twitter.
SMS
Reach every customer, anytime, anywhere with SMS.
Phone Calls
Deliver voice-based assistance for traditional customer service.
Live Chat
Provide instant support directly on your website through web chat.
Let's Connect
Provide Your Customers with an Omni-Channel Experience Today
Streamline Your Business Processes
Synchronize Customer Interactions Across Platforms
Offer Consistent Support Across All Channels