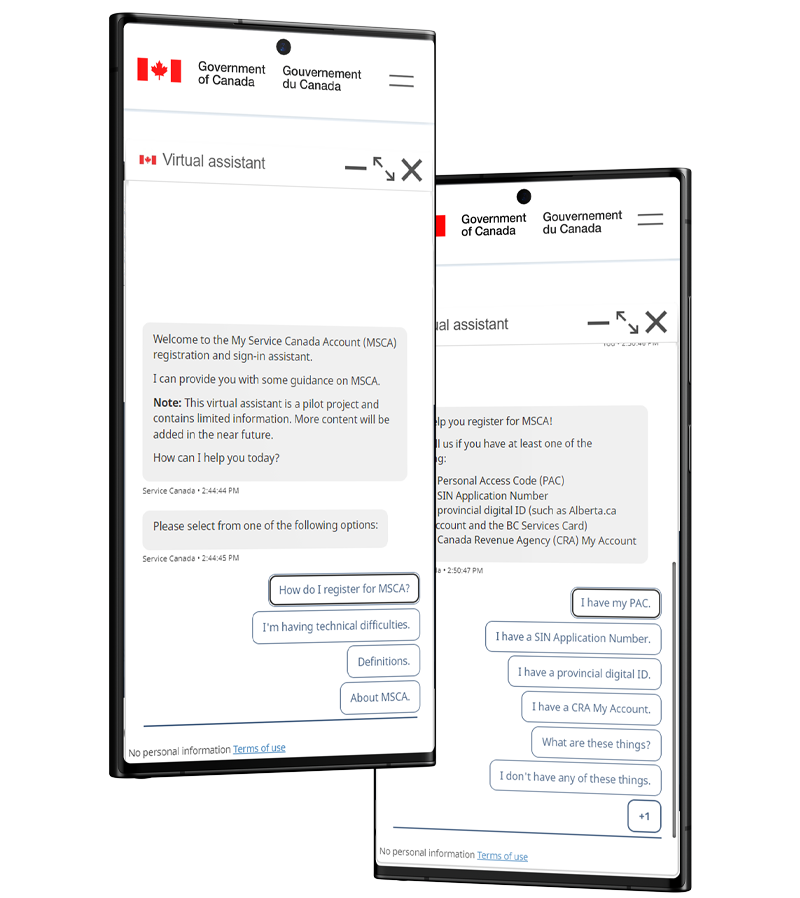 Case Study‎‎ ‎‎‎‎ ‎ ‎‎ ‎ ‎ ‎
My Service Canada Account (MSCA)
Continuing to scale & sustain information sharing and citizen-government interactions by leveraging a low-cost, time-to-market, digital concierge
About Us
Since 2011, Korah has provided Canadian businesses, such as Bell and Immigrations, Refugees and Citizenship Canada , with professional IT services. In 2017, we developed ccRobot.ai, a digital concierge powered by Artificial Intelligence, Machine Learning, and Smart Learning, to automate simple and repetitive workflow processes.
With ccRobot.ai, our goal is to help clients achieve operational efficiency, unleash workforce productivity, and rapidly enhance customer experiences without compromising budgets.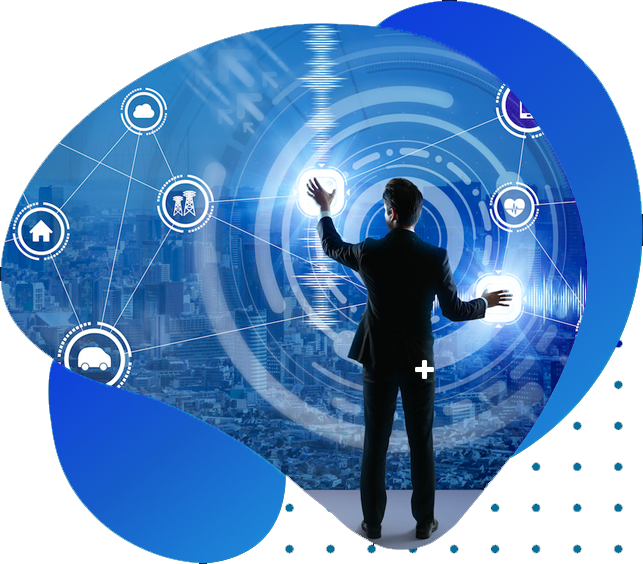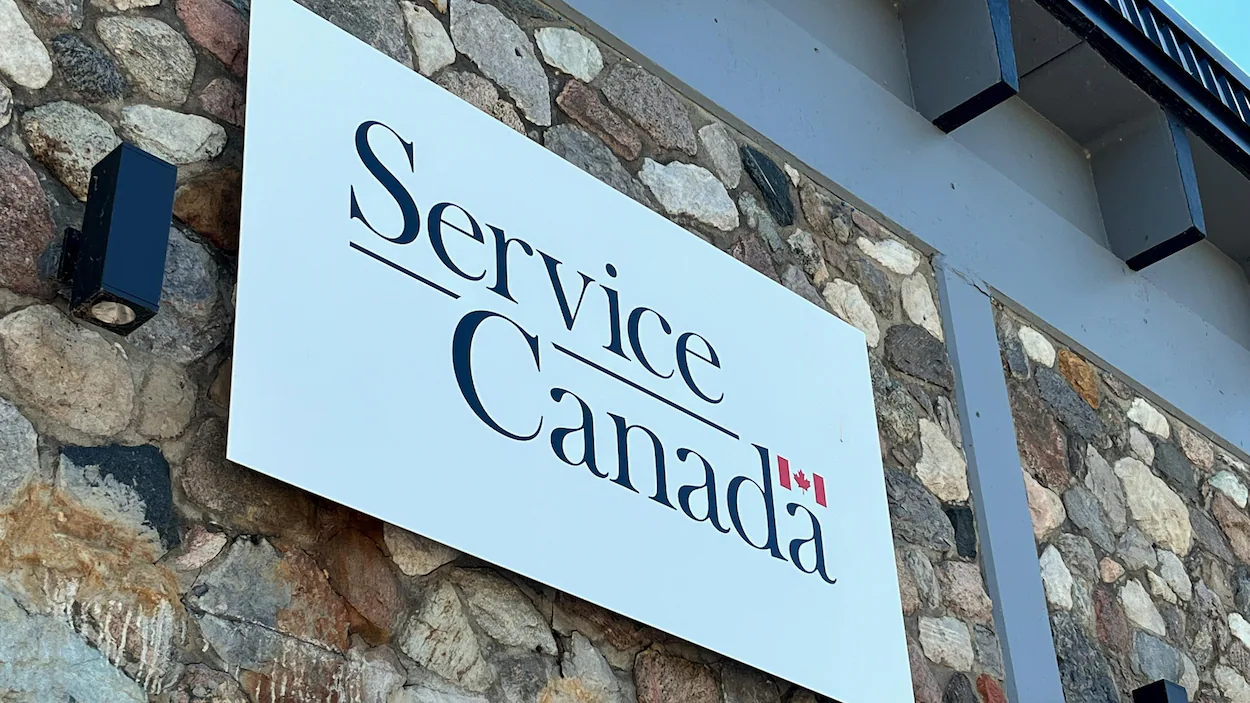 Scope
Service Canada is a government agency with the purpose to serve as a single access point for the Government of Canada's most popular programs.
After actively using our ccRobot.ai platform for passport inquiries, Service Canada identified another use case for ccRobot.ai to optimize operational efficiency and user experience on their My Service Canada Account (MSCA) webpage.
The MSCA is an online portal that enables users across Canada to apply, view, and update information for Employment Insurance, Canada Pension Plan, Canada Pension Plan Disability, and Old Age Security purposes.
Let's Connect
Automate your Business Processes Today with

ccRobot.ai!
Complexity
The My Service Canada Account portal provides users with three options to create and log in to their account. Due to these options, users have a difficult time identifying the best method to register and access their account. As such, Service Canada enlisted ccRobot.ai's automated live chat platform to guide users through the process and answer any additional inquiries.
Since Service Canada was already familiar with and trained to use ccRobot.ai's platform, developing this bot was simple and straightforward. However, as the digital guide would be issued across Canada to serve users in both English and French, an extensive knowledgebase needed to be added to the system. Besides this, no other challenges were encountered.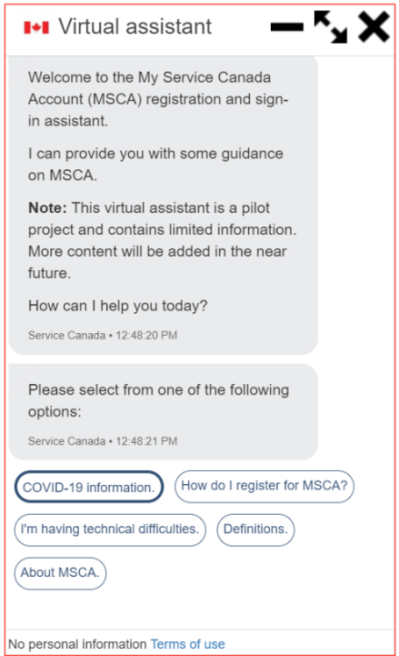 Results & Outcome
With ccRobot.ai, serving as a digital guide for the MSCA
webpage, the Government of Canada was able to efficiently and effectively handle the spike in webpage traffic due to the novel coronavirus outbreak.
In 3 months, the MSCA digital guide was launched in February, 2020. Since then, ccRobot.ai has engaged in:
✔️ 2,465,526 questions asked
✔️ 2,462,271 questions answered
Traditionally, this many inquiries would be addressed by live agents at a call centre. By leveraging ccRobot.ai, any number of questions can be automatically answered. In the case of the MSCA, a success rate of 99.86% was achieved.
To ensure user satisfaction, a survey was provided to receive feedback.
Closing Remarks
Service Canada is now self-sufficient and has been maintaining the content and knowledge of their digital concierge themselves. Subsequently, they were able to update their digital guide to reflect real-world changes brought upon by COVID-19.