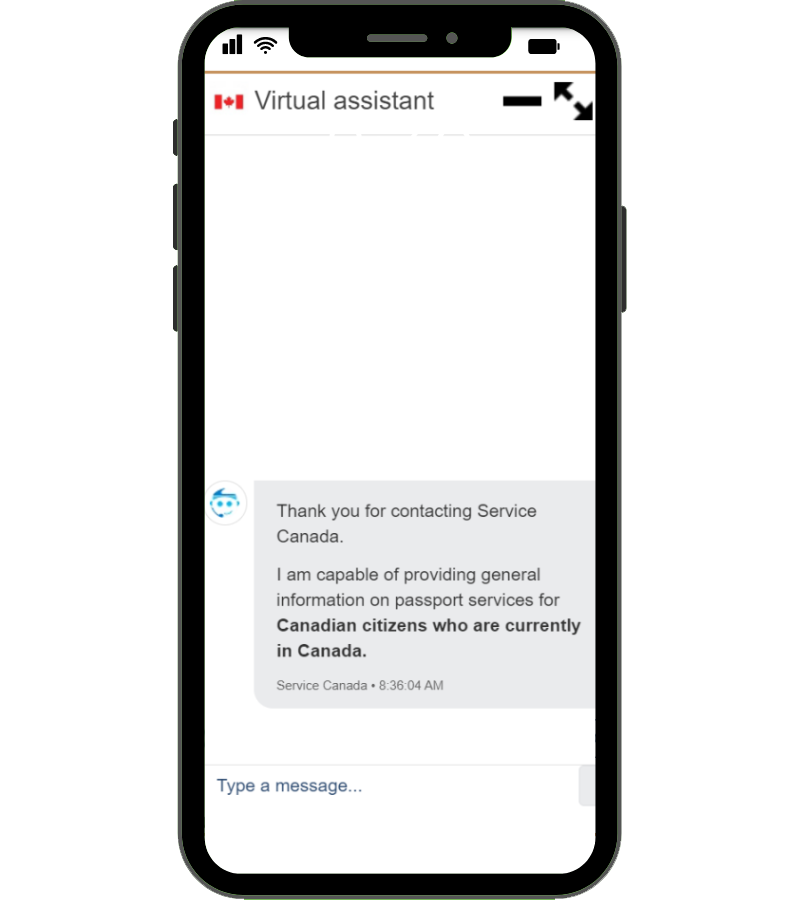 Case Study
Service Canada Passport
Scaling and sustaining information sharing & citizen-government interactions by leveraging a low-cost, time-to-market, digital concierge. 
About Us
Since 2011, Korah has provided Canadian businesses, such as Bell and Immigrations, Refugees and Citizenship Canada , with professional IT services. In 2017, we developed ccRobot.ai, a digital concierge powered by Artificial Intelligence, Machine Learning, and Smart Learning, to automate simple and repetitive workflow processes.
With ccRobot.ai, our goal is to help clients achieve operational efficiency, unleash workforce productivity, and rapidly enhance customer experiences without compromising budgets.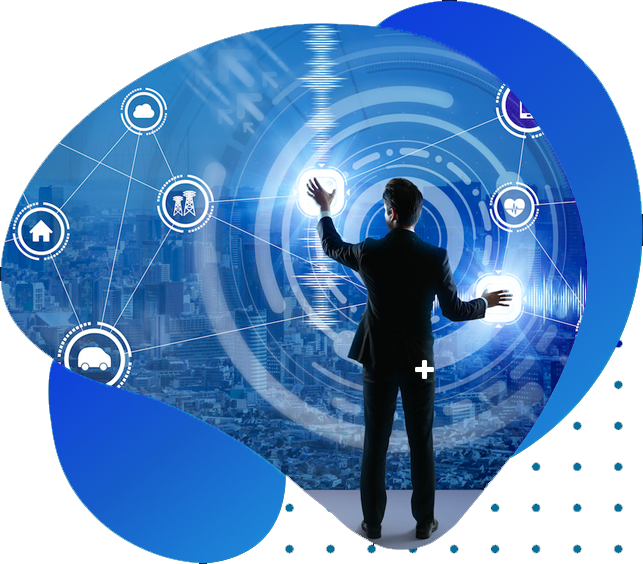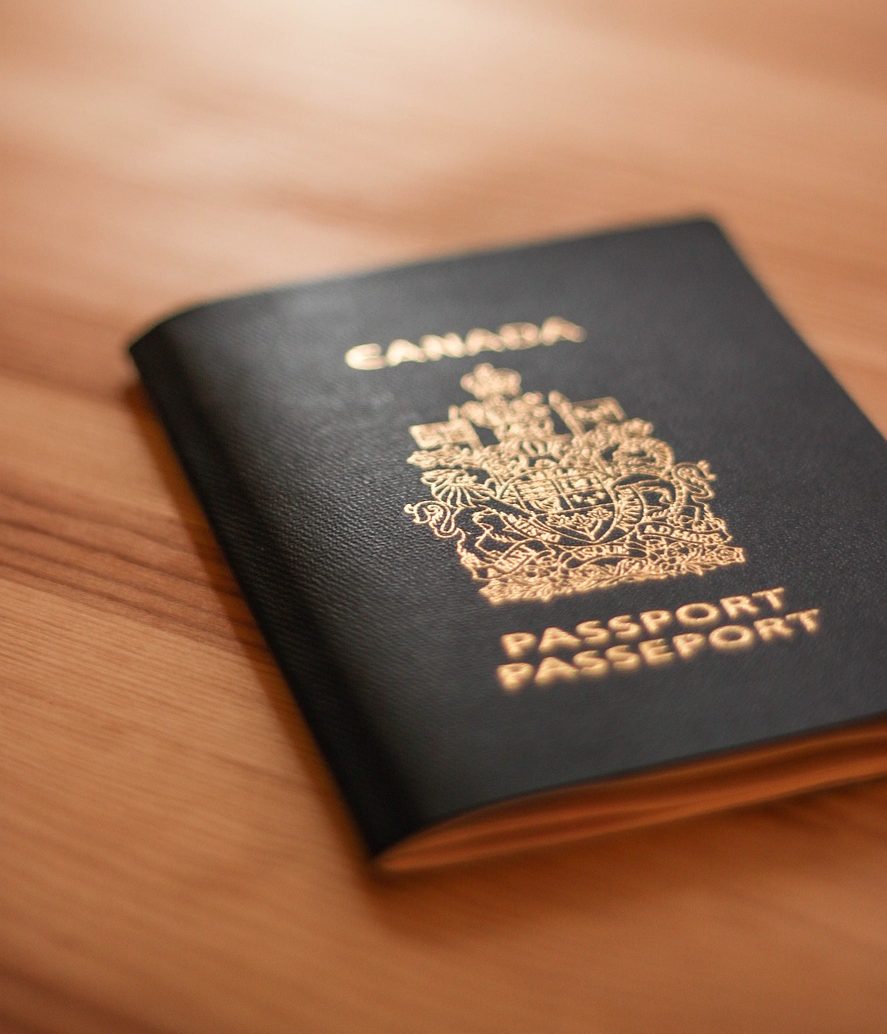 Scope
Service Canada is a government agency with the purpose to serve as a single access point for the Government of Canada's most popular programs.
Due to the constant high volume of passport inquiries, Service Canada sought to explore the feasibility of facilitating information sharing and citizen-government interactions by utilizing digital concierges as part of the digital government initiative.
The goal of this project was to offer 24/7/365 digital services in a scalable and sustainable way without incurring substantial operating costs. As such, traditional live chat services could not address these needs and would have to be automated.
Let's Connect
Automate your Business Processes Today with

ccRobot.ai!
Complexity
In order to scale and sustain citizen-government interactions, a round-the-clock digital concierge with the capability to effectively and efficiently answer user queries must be implemented.
Traditionally, all passport-related inquiries required individuals to search the web for answers or call the helpline and wait for their turn. This old method proved to be extremely inefficient and left individuals with a poor experience.
Thus, Service Canada implemented ccRobot.ai to provide individuals with immediate, on-demand, self-service. In addition, helpline traffic would be reduced and reserved for urgent/special cases. In turn, employees would have more time to focus on higher-level task.
To scale and sustain their ccRobot.ai instance, the Service Canada implementation team was trained on how to use the platform and how to deploy their digital concierge. Through the completion of training, the Service Canada team would be equipped with the knowledge to manage
and maintain their digital concierge. As a result, they should be able to update their digital concierge on the fly, based on real-world events and changes.
Results & Outcomes
With ccRobot, Service Canada now has access to a 24/7/365 digital concierge that would be able to handle any amount of passport inquiry traffic.
The passport digital concierge took 12 months to implement due to strenuous government security and accessibility requirements. During this implementation period, gained the following capabilities:
✔ Document Safeguarding Capability (DSC) Protected A
✔ Web Accessibility (WCAG v.2 AA)
✔ Regular BURP scans to improve the quality of the product
✔ Integration with Google speech-to-text library; enabling ccRobot to communicate with clients via speech
✔ Over 100 new features have been developed
Since launching to the Service Canada site in Q4, 2019,
ccRobot.ai has engaged in:
✔ 24,646 chat sessions
✔ 19,162 successful sessions
✔ 42,488 automatically answered messages
From these numbers, it can be deduced that Service Canada has achieved a success rate of almost 80%. Thus, they have been impressed with the results and have renewed their contract to continue using ccRobot.ai and working with the Korah team. As a result, ccRobot.ai was also introduced to other teams within the government. Hence, additional projects were initiated.
Closing Remarks
Service Canada is now self-sufficient and has been maintaining the content and knowledge of their digital concierge themselves. Subsequently, they were able to update their digital concierge to reflect real-world incidents including, but not limited to, the Flight PS752 tragedy and the novel coronavirus outbreak.